Information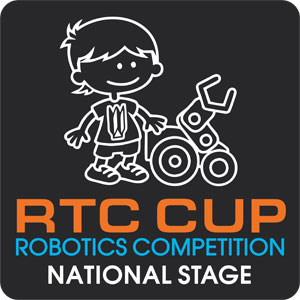 Date: December, 5-6, 2020
Time: 9:00-18:00
Place: St. Petersburg, Peter the Great St. Petersburg Polytechnic University (SPbPU)
Competition topic: extreme rescue robotics
Registration: Up to November 20 on the RTC Cup website
Quota: 40 teams of 2 participants (maximum) + leader.
Language: Russian
Requirements for the robot: follow the RTC Cup competition regulations
Dear RTC Cup participants!
We invite you to the main, national stage of the competition - RTC Cup: Final!
This year we will hold the competition in person, as planned. All finalists and their leaders will be paid for tickets, room and board.
This year we decided to give a chance to participants who did not take prizes, but want to get to the Final. Therefore, any participant of this year can fill out the registration form.
The panel of judges will select the best entries based on the submitted materials. Do not miss your chance!
You can ask questions and discuss the competition on the VKontakte social network, in the RTC Cup competition group.