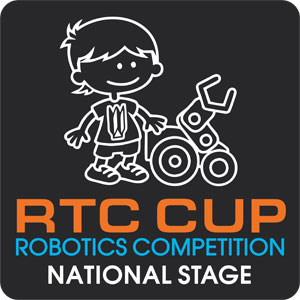 This year the event will be held at Peter the Great St. Petersburg Polytechnic University (SPbPU), Russia.
The finalists of the competition will come from different parts of Russia and Belarus. Participants will fight for the main prize of this year - a memorable competition cup, the RTC CUP!
The theme of the competition is extreme rescue robotics.
The RTC CUP is a robotics competition for young engineers, students and schoolchildren who create robotic systems for working in extreme conditions.
Competitions take place on a special testing ground, which is a reconfigurable obstacle course, a maze consisting of sections that simulate the conditions of rough terrain and urbanized environment, as well as the consequences of disasters.
At the competition, the team must present a pre-assembled, fully functional robot. The robot can be assembled on any element base, without design restrictions. The robot must be controlled wirelessly, except for IR remote controls. Recommended dimensions of the robot in the starting position - 350x400x400 mm (HxLxW), weight no more than 10 kg.
Every team has two attempts, 10 minutes each. The best attempt counts.
During the attempt, the robot, under the control of the operator, must overcome the obstacle course and complete the tasks in the shortest time.
The participant chooses the route himself, based on the capabilities of his robot.
A team has the right to present only one robot, and only in one nomination during the current competition.